meet our
Department Directors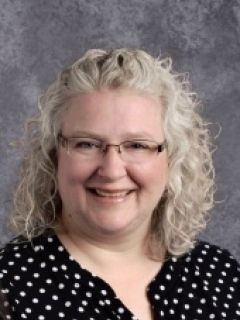 Director of College Career Counseling & Registrar
Bachelor of Arts in Theatre; Seattle Pacific University
9+ years in Admissions & Financial Aid Experience
Mrs. Reinmuth has been at SCA for 4+ years and is also an alumna. She and her husband of 22 years, Jeff, have three children, one who graduated from SCA and two currently attending. She enjoys knitting, watching sports, and spending time with her family relaxing on the Oregon Coast.
Bachelor of Science in Business Management; Kaplan University
Ministry Degree; Northwest Baptist Seminary
Mr. Olson is a SCA alumus and a member of the SCA Cross Country Hall of Fame. He has been married to his lovely wife, Abby, for 20 years and they adopted their son 8 years ago. He is a life long south sounder and loves to run, hike, swim, and bike in God's beautiful playground. He also loves to sing, play and write music. This past year he also took classes in a Hebrew self-defense martial arts style called Krav Maga.
Marketing Communications Manager
Bachelor of Arts in English degree from Northwest Nazarene (Idaho) University, 2002

15 years as a sports reporter at various newspapers around the country, three years as Director of Athletic Communications at Northwest Nazarene, two years as a Marketing and Communications Director at the Morgan Family YMCA in Tacoma.

Craker has been married to Veronica since 2009 and they have a 7-year-old daughter Catarina. He won a national writing award in 2020 for his feature on Northwest Nazarene men's basketball coach Paul Rush , multiple regional and state writing awards and was featured on NPR's All Things Considered. He grew up in the Nazarene church and attends Gig Harbor Church of the Nazarene.