meet our
Department Directors
Director of Facilities and Transportation
More Information Coming Soon!
Director of Finance and Business Operations
Bachelors of Business Administration in Accounting; Pacific Lutheran University
Mrs. Bergquist has a background in banking, auditing, accounting. She and her husband, Phil, have two children, ages 4 and 2. Rounding out their family is Murphy, their miniature poodle.
Master of Science in Administration of Human & Community Services; George Williams College
Bachelor of Science in Applied Behavioral Sciences; George Williams College
45+ years experience in HR & Nonprofit Administration
Mr. Donor and his wife, Terry, have enjoyed 30 years of marriage, and they have a growing family with four children (two married) and two grandchildren (one on the way). Their youngest daughter is currently in her second year at TBS. He also works as a Pastor in Lakewood and his spare time is all focused on family.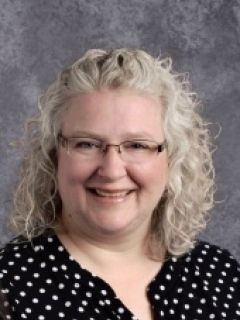 Director of College Career Counseling & Registrar
Bachelor of Arts in Theatre; Seattle Pacific University
9+ years in Admissions & Financial Aid Experience
Mrs. Reinmuth has been at TBS for 4+ years and is also an alumna. She and her husband of 22 years, Jeff, have three children, one who graduated from TBS and two currently attending. She enjoys knitting, watching sports, and spending time with her family relaxing on the Oregon Coast.
Bachelor of Science in Business Management; Kaplan University
Ministry Degree; Northwest Baptist Seminary
Mr. Olson is aTBS alumus and a member of the TBS Cross Country Hall of Fame. He has been married to his lovely wife, Abby, for 20 years and they adopted their son 8 years ago. He is a life long south sounder and loves to run, hike, swim, and bike in God's beautiful playground. He also loves to sing, play and write music. This past year he also took classes in a Hebrew self-defense martial arts style called Krav Maga.